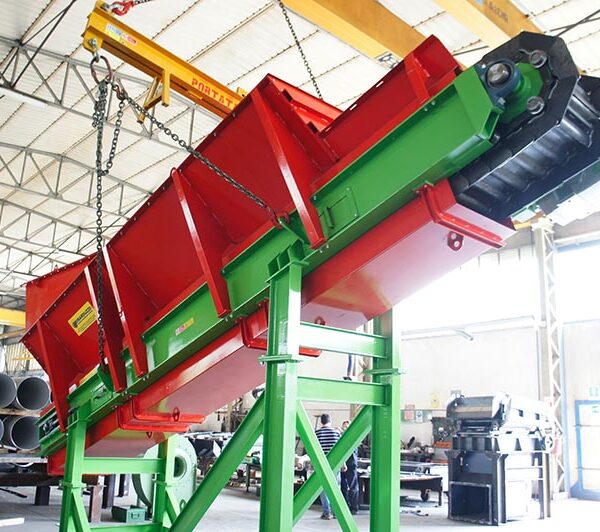 Ghirarduzzi builds metal plate conveyors of different types.
They can be straight, inclined or have curves to facilitate, for example, the unloading or loading of the conveyor.
Particularly employed in the foundry for the loading of the ovens, or the feeding of the mills, they are also widely used in the recycling sector.

Apron can be built with plates up to 2000mm wide, the plates are built with different thicknesses and materials depending on the materials to be transported.
Contact us to receive more detailed technical information: