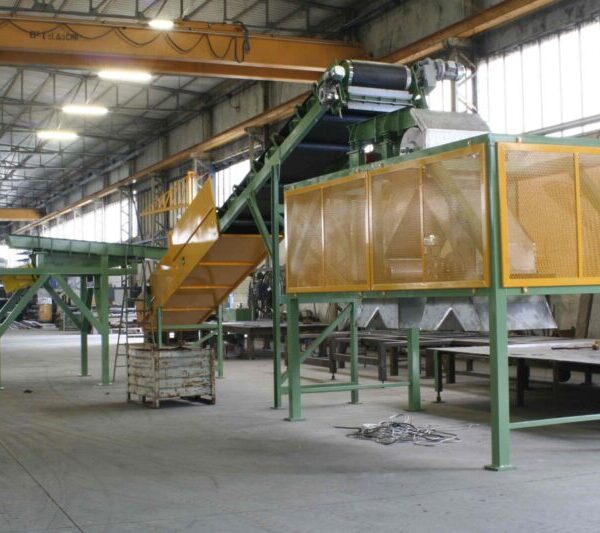 Magnetic separator for bronzes
The Ghirarduzzi company builds these machines for the extraction of ferrous materials from other materials, or for the separation between two non-ferrous metals, of which one is weakly magnetic, (aluminum bronze – tin bronze).

The magnetic separators can be drum or belt (overbelt), permanent magnets or electromagnets.

They can be simple or double-stage. Thanks to the experience gained, Ghirarduzzi can offer the customer the most functional and economical solution.
Contact us to receive more detailed technical information: