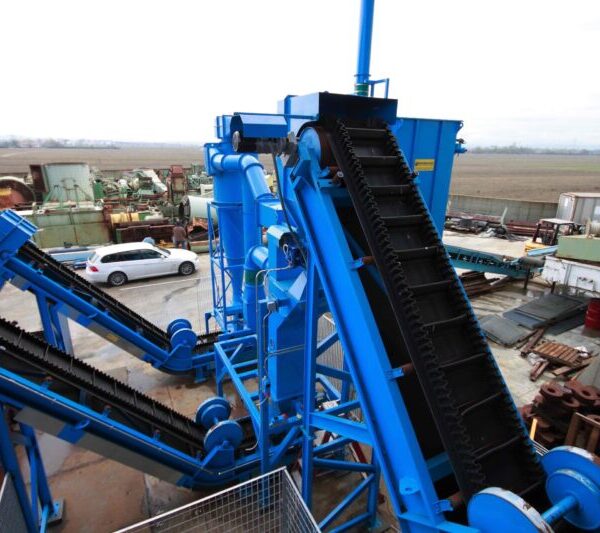 Metal Separation: The Ghirarduzzi company, working continuously in the metallurgy sector, has developed and built several production plants to valorize metals and, above all, remove inert parts.

From the need to develop different machines that interact together to work and separate the various materials; so we have created a series of conveyor belts, apron conveyors, rotary screens, magnetic and densimetric separators.

A great value that we find every day on our systems is certainly the robustness of the load-bearing structures and transmissions that are calculated and built with safety coefficients to work continuously for thousands of hours.
Contact us to receive more detailed technical information: