The Ghirarduzzi company since the 70s designs and manufactures screening plants for waste and other types of material such as metals, wood, plastics, compost and many others.
In the world of recovery and recycling, many times we forget how important it is to start with a good sieving.
Sieving a crushed mixed material correctly for size is the first starting point to be able to work and separate it in the fastest and most profitable way.
The Ghirarduzzi company, very attentive to these fundamental aspects, has been designing and manufacturing Trommel rotating screening plants of high industrial quality for years, designed for the most diverse fields of application from metalworking, woodworking, plastics, compost, waste, paper and other types of products, with hexagonal or octagonal section screens.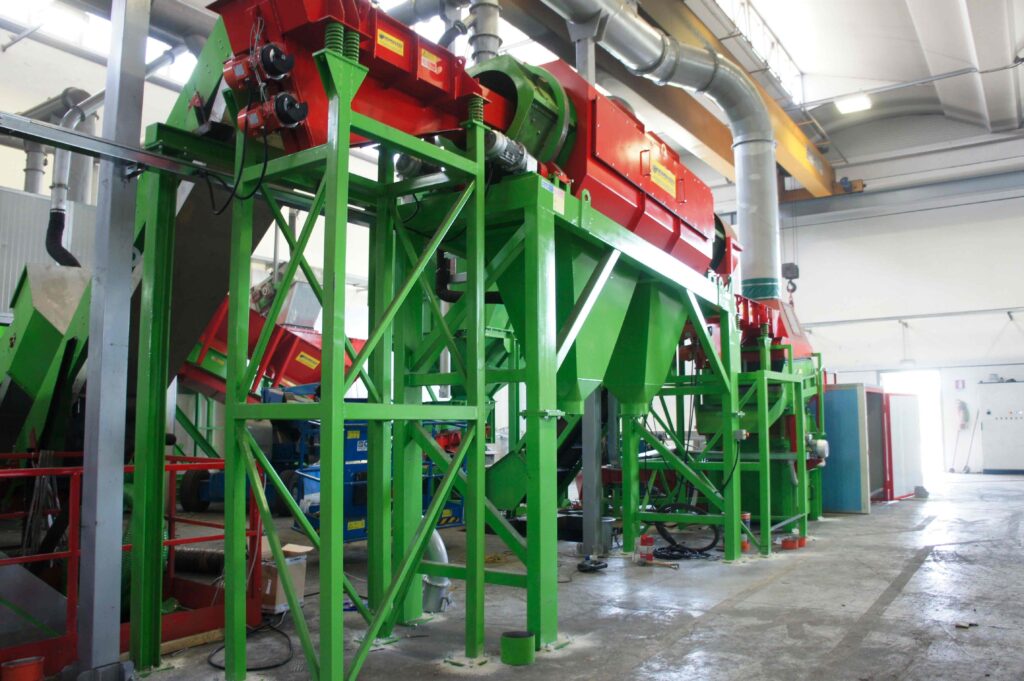 When hand sieves were used in old times, the material had to jump on the sieve net, and currently only with a hexagonal / octagonal section is it possible to reproduce this effect. In the screening plants of our production sieving plants this ancient concept has been updated and applied in an industrial and automated way. The spare sheets and nets are also always flat surfaces, easy to find and low cost.
The key principles regarding the quality of Ghirarduzzi screens are practicality, robustness, durability and ease of use. All these pluses have meant that our Trommel rotating screens have been appreciated and widespread for years on the whole national territory.
Trust Ghirarduzzi for your new industrial screening plant project. Sifting is an art.