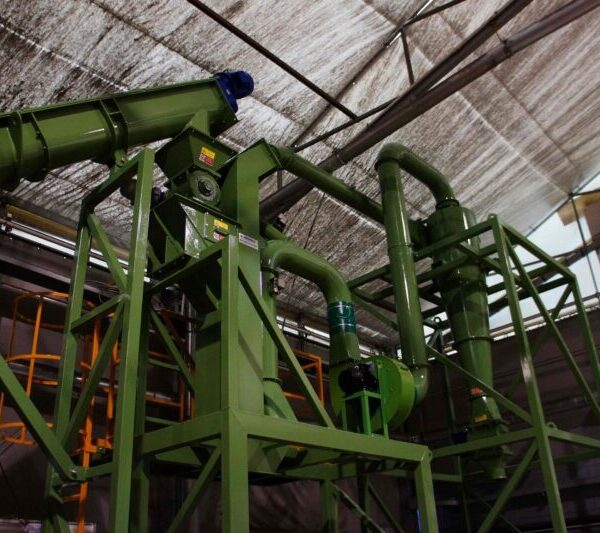 Aeraulic separator zig zag type
The construction quality and the characteristics of our machines make our zig zag air separators, type SV, ideal in different types of separation. At our factory there is a complete aeraulic separation plant where you can test the materials that customers bring us.
The SV zig zag aeraulic separators are able to separate two materials with homegeneous size and specific weight difference , are very suitable for fine materials such as powders or granulates up to 8-10mm .
These types of separators are widely used in the recovery of metal from melting slags, in the separation of copper from pvc, in the washing of plastics, in the production of crd, and in many other fields.
Contact us to receive more detailed technical information: