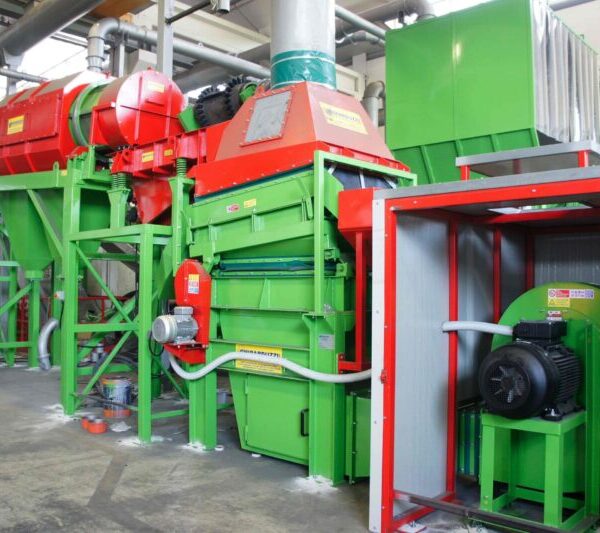 The construction quality and the characteristics of our machines make our DM-type densimetric tables ideal for different types of separation. At our factory a complete densimetric separation system is available where it is possible to test the materials that our customers bring.

The DM denismeter tables are able to separate two materials with a homogeneous size and a specific weight difference up to 0.3 kg / dm3 on a max. 50 mm.

We produce densimetric separation systems for many types of separation, for metals, plastics, glass, compost, cdr, ashes, cereals, etc.
Contact us to receive more detailed technical information: