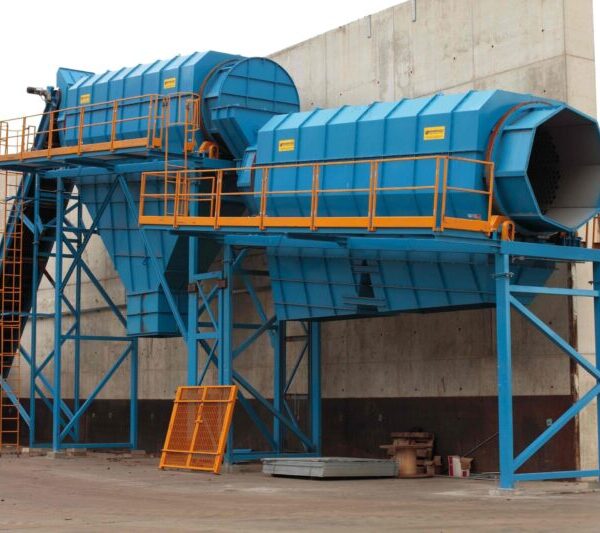 The construction quality and the characteristics of our machines make our rotary screens, type VR, ideal in different applications: one of these is the screening of materials coming out of mills and crushers for metals.

Both in the past and recently we have made non-ferrous materials screening plants out of crushing plants.

Depending on the requests and needs of the customer we are able to supply complete screening systems with several separation stages, for flow rates up to 25-40 Ton / h.

An excellent separation by size and an enhancement of the material is necessary and fundamental to be able to separate and enrich later on enrichment plants the various non-ferrous metals still present, in order to separate them from plastic, inert and polluting substances that are initially mixed in a single material.

The multi-stage screening plant is the beginning of a separation and recovery process that leads to the separation of stainless steel, lead, aluminum, copper, brass from glass, plastic, wood and inert.
Contact us to receive more detailed technical information: